Slotted Angle
Manufacturer: Lyon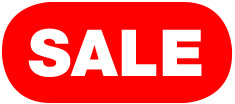 $150.00 minimum order required
Available for immediate shipping
Galvanized Silver

FOB Midwest Warehouse

With Slotted Angle, you can build an infinite number of custom structures!

Solve unique storage problems with the convenience and strength of slotted angle. It's easy to build what you need - when and where you need it:

Features:
Non-standard sizes of storage racks.
Protective framing around machinery.
Platforms around assembly projects.
Support framing for displays.
Unique configurations in hospitals, museums, retail outlets, lumberyards, schools - the list goes on.
Made from rugged, cold-rolled steel with heavy, non-flaking galvanized finish. All are clearly stamped on 3" centers for quick, simple measuring and cutting.
Oval horizontal and vertical holes allow precise adjustment of angles.

Can be ordered in all steel components upon request

(Orders sold in package quantities specified only)