All-Welded Clearview and 4-Door Shelf Cabinets
Manufacturer: Lyon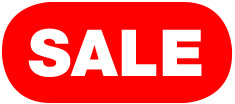 $150.00 minimum order required
Stocked Color Dove Gray Finish
FOB Midwest Warehouse.

Quickly evaluate supply inventory without even opening the doors. Create secure storage for 4 people in a single cabinet.

Specifications:
All-welded, 14-gauge construction.
Clearview cabinets feature heavy-duty 3/16" thick Lexan door inserts.
14-gauge flanged shelves are adjustable on 3" centers.
Rugged cast iron handle features a 3/8" thick padlock hasp.
Three heavy-duty 5/16" brass pin hinge plates welded to each door.
Additional shelves are available for customized configurations.
4" high welded on legs.
Forklift base allows for easy movement anywhere in your facility.
Shipped Set Up.
Available Colors: Dove Gray, Wedgewood Blue, Black, or Putty.