8000 Series Open Wire Shelving Sections - 48"W x 18"D x 84"H
Manufacturer: Lyon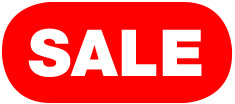 FOB Midwest Warehouse
$150.00 minimum order required
All items on this page are for immediate shipment

Wire shelf shelving maximizes air circulation, allows increased visibility, deters dust and dirt build-up, and provides for enhanced fire safety by allowing more sprinkler access through shelves from top to bottom.

Features:
All sections are 84 inch high, with a choice of two depths.
Wire shelves are all-welded, constructed from heavy-gauge steel wire, and heavy-gauge channels.
Shelves are adjustable on 1-1/2" centers.
Shelf load capacity for 48" wide unit - 350 lbs.
All steel components are Dove Gray.