38-Compartment Bin Shelf Unit - 36" x 18" x 84"
Manufacturer: Lyon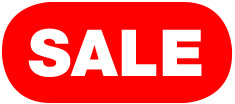 $150.00 minimum order required
IN STOCK: All items on this page are for immediate shipment
Stocked Color: Dove Gray
FOB Midwest Warehouse.
Features:
Steel Bin Shelving is ideal where materials require assigned locations.
Shelf dividers are individually adjustable side-to-side on 3" centers.
Dividers can be removed or additional dividers added when your storage needs change.
Dividers are adjustable.
Assembly required.
Available Colors: Dove Gray, Putty, and Wedgewood Blue.
Need additional dividers? Can be purchased through the "Options" tab.