36 Inch Wide 8000 Series Counter Shelving - 36"W x 24"D x 39"H
Manufacturer: Lyon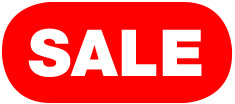 $150.00 minimum order required
FOB Midwest Warehouse
Available for immediate shipment

Standard Color: Dove Gray
Colors Also Available: Putty and Wedgewood Blue

Features:
Open counter shelving is ideal for packing, assembly and inspection work, where bin openings are not required.
Closed-counter design offers barrier separations for partitioning off areas, plus concealed storage under the top.
Reinforced 14-gauge steel counter top.
All shelves are adjustable up or down on 1-1/2" centers.
Tops are 21-7/16" deep for 18" counters, and 27-7/16" deep for 24" counters.
Available Colors: Dove Gray, Putty or Wedgewood Blue.